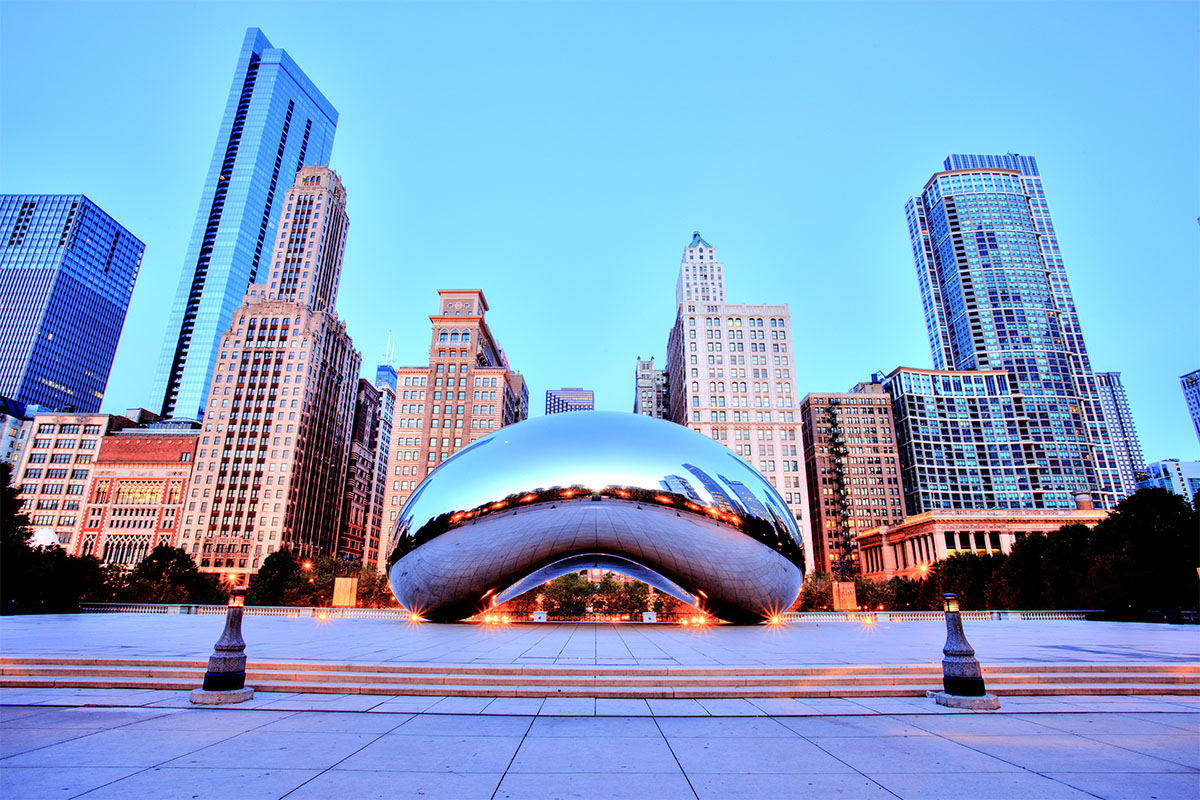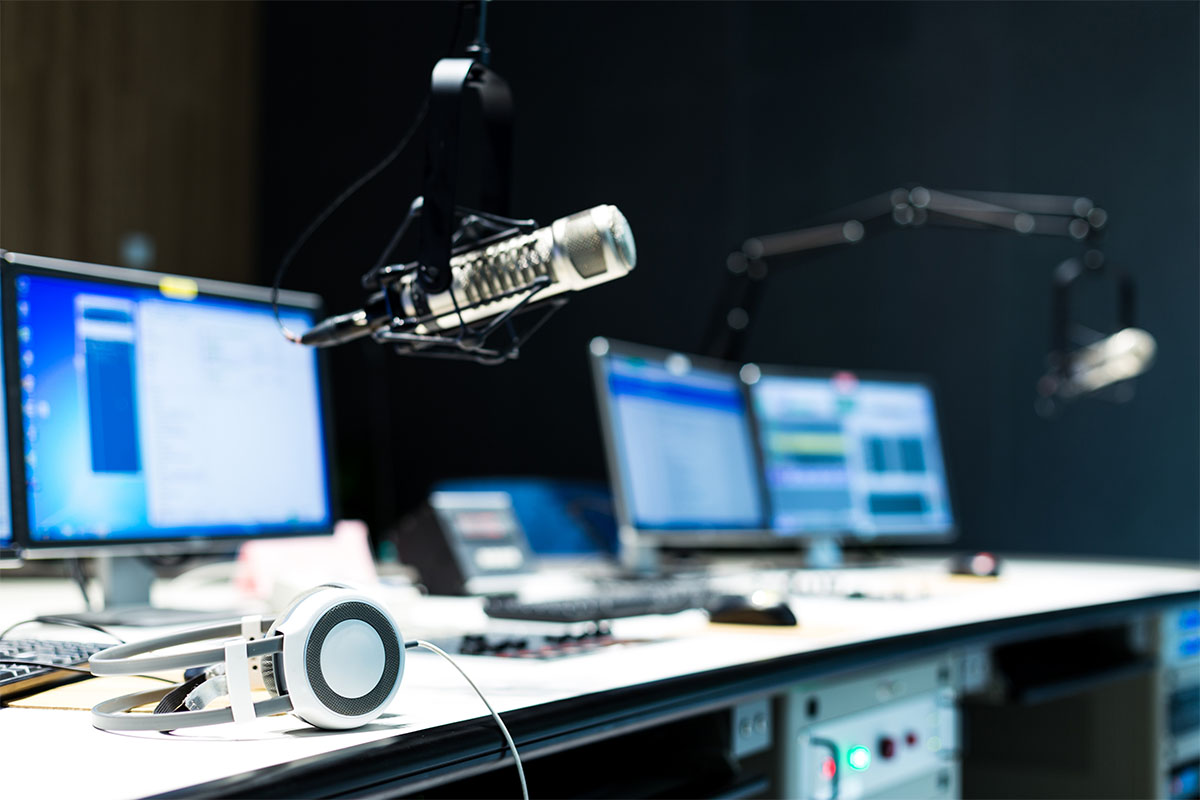 BrEpic Communications LLC
Award-Winning Stories
Finding The Right Pitch
Social Media Expertise
About BrEpic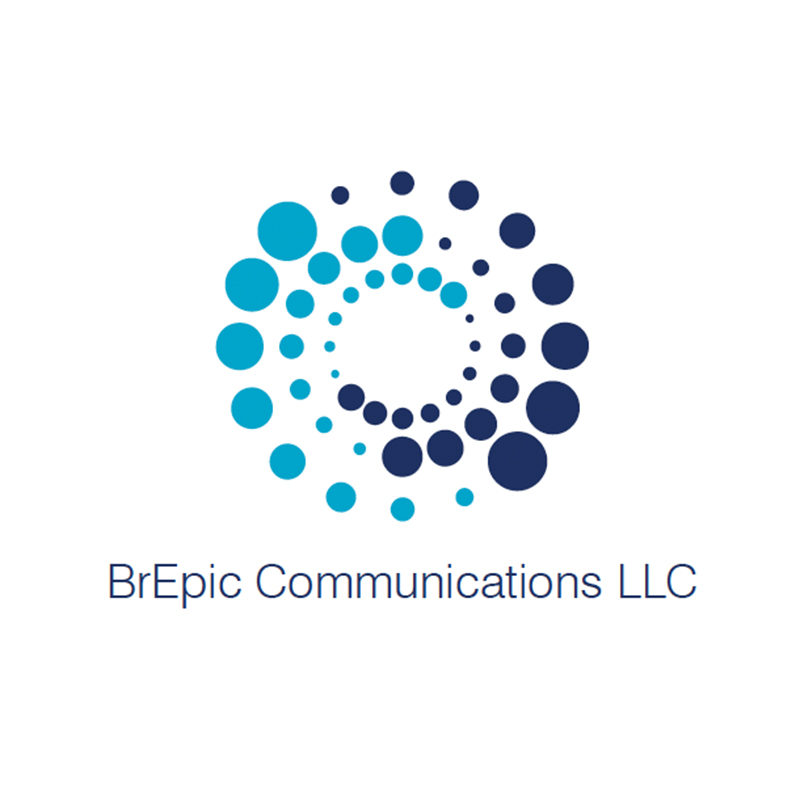 BrEpic Communications LLC will grow your business brand with expert social media postings, crafting clicky stories craved by local, regional and national media, successfully pitching them to outlets and providing customer service second to none.
At BrEpic, the goal is simple: Do everything to expand your business' reach, build your brand and provide the best communications support possible. BrEpic is a growing business with several clients in the education, insurance, law, music, non-profit, restaurant and other industries.
BrEpic clients have appeared in the New York Times, Crain's New York, Forbes Magazine, Chicago Tribune, Chicago Sun-Times, Milwaukee Journal Sentinel, Daily Herald, News-Gazette, The Atlantic Magazine, Pioneer Press, 22nd Century Media, Patch and DNAinfo, plus on CBS New York-TV, ABC Chicago-TV, CBS Chicago-TV, WGN-TV, WCIU-TV, WGN-Radio, CBS Chicago-Radio, 670 The Score-Radio, WIND-AM and numerous other media outlets across the country.
Please download our brochure and for additional rate information, please contact BrEpic via email, phone or the contact form at the bottom of this page.
Testimonials
Justin is an amazing storyteller who gets results. He engages readers with his compelling reporting and uses his media connections and expertise to ensure our stories are shared with both local and national audiences. He is a passionate, creative, hard-working and honest communications professional who not only meets expectations, but exceeds them!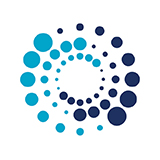 Amy Eiduke
Corporate Social Responsibility Manager, Allstate
Through his numerous media connections and understanding of what makes for a great story, Justin has helped us gain multiple mainstream media placements in the time he has worked with us. He has been a valued addition to our media relations strategy.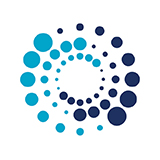 Monika Burchfield
Assistant Executive Director of Development, The Salvation Army
We are now three months into our work with Justin, and are thrilled with the results. Justin combines his skills for finding and telling stories with vast experience, an incredible network of media connections, and a relentless work ethic. The result: We've had more media coverage in three months than we've had in three years, and we're looking forward to continuing our work together.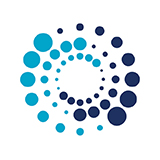 Jason Patera
Head of School, Chicago Academy for the Arts
Wow! Honest, trustworthy, incredibly knowledgeable, unbelievably connected, with on-point writing and exceptional follow-through. This is Justin. Much more than what you expect from a communications agency.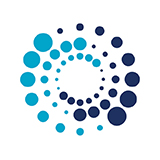 Jeanne Warsaw-Gazga
Founding President of MeMA-Music & Former Marketing Director of Virgin Records
Justin at his core is a reporter. He is truly able to take complex issues and turn them into amazing stories. Ultimately, he produces results that help to raise the profile and visibility of LISC. His relationships in the media world are invaluable.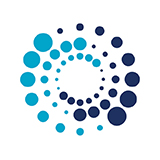 Ashleigh Wayland
Communications Officer, LISC Chicago
Justin has a wide and diverse knowledge and experience base, which he deploys seamlessly and passionately to get results.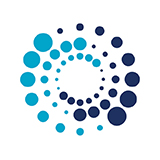 Mike Dorfman
CEO/President of Trick Percussion Products, Inc.
In my 17 years in business, BrEpic has been the most efficient PR we have had. Thank you Justin for your passion and good service.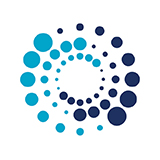 Bruno Abate
Owner of Tocco Restaurant & Founder of Recipe for Change
Justin is one of Chicago's best storytellers and writers. His attention to detail, ability to fully connect with his audience, and meet deadlines are some of the many reasons I've always enjoyed working with Justin.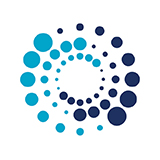 Roger Germann
Former Executive Vice President of Shedd Aquarium
Justin is an incredible communicator and I have been excited to work with him because we share a common value of helping businesses grow. He brings a spirit of creativity and entrepreneurship to every project he gets involved in. It is my pleasure to recommend his services.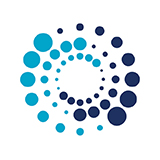 Shalom Klein
Founder of Jewish B2B Networking & Radio Host of Get Down To Business on AM 560
Justin has his fingers on the pulse of what is trending, what is cool, and what makes people want to engage with a brand.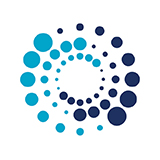 Karen Firsel
Owner of Jar Bar Restaurant & Former Producer at MSNBC, CNN & the Oprah Winfrey Show
Over the years that Justin has covered my career and family, I have found him to be honest and a very creative writer and thinker. He has the rare ability to create a unique narrative that projects his subjects in their best light.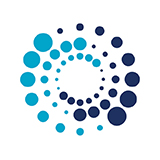 Deon L. Thomas
Big Ten Analyst, Fighting Illini Basketball Analyst, Public Speaker, Mentor & Author
Justin is a person of a high character and a straight shooter. He does an amazing job bringing stories to life through his reporting and writing. He genuinely cares about the people he works with and writes about, and does a great job fostering and building relationships. I consider Justin an amazing colleague and resource, and he is a great person to know and work with. He is always there when you need him.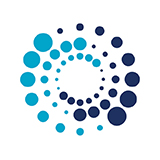 Vinay Mullick
Regional Executive Director at UpMetrics & Co-Founder at Monroestar, Inc.
Justin is a consummate pro, a guy who knows the media landscape and who can sniff out a great story. Justin works fast, the man is always on deadline. He is curious, decisive and can shape a story or a website with equal precision. I enjoy working with him and have recommended him without reservation. He's also a great birdwatcher who shares an enthusiasm for the natural world.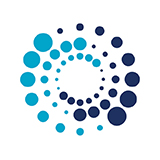 Lilia Chacon
Journalist, PR & Communications
Justin's work ethic is something I did not think was humanly possible. He is relentless and does so with extreme care and genuine pride. Justin is the type of person who can be counted on regardless of the situation at hand.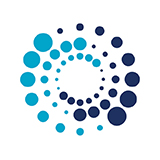 Paul Biasco
Owner of Quiote Restaurant & Former DNAinfo Chicago/Daily Herald Reporter
Justin understands audiences and what makes people engage, which is a powerful combination at a time when competition for attention is so fierce.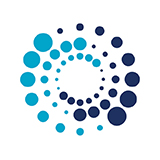 David Jakubiak
Director of Media, Environmental Law & Policy Center
I feel very lucky that Justin Breen has become a part of my life and network over the past few years. Everywhere I look in Chicago, I find another person who knows Justin Breen and whose lives have been affected by him. His local reporting at DNAinfo was unique and special to our Chicago community, and the rate at which he was able to find interesting stories and report on them was news worthy in its own right. As he moves onto this new stage of his professional life, I have absolutely no doubt that he will be successful, innovative, creative, and touch many more lives every day in profound ways.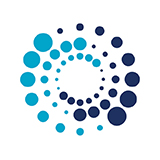 Daniel Poneman
Entrepreneur, Community Organizer & NBA Player Agent
I have known Justin since he was a student of mine in my first advanced reporting class at University of Illinois in 1998. I have watched Justin rise in the journalism business through hard work and creative thinking, and he will bring both attributes – and much more – into his communications business.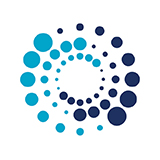 Leon Dash
Pulitzer Prize winner at the Washington Post & Journalism Professor at University of Illinois
Our Process
Step One

BrEpic works with a client to develop a list of story ideas. BrEpic chooses the best ones and writes stories that have a good chance to be picked up by mainstream media.

Step Two

After editing the story with BrEpic, the client puts the story on its website and sends the link to BrEpic, which markets the link to media locally, regionally and nationally.

Step Three

If media is interested in the story, BrEpic introduces the media contact to the client, which coordinates interviews with the story subject or subjects.

Step Four

BrEpic monitors successful mainstream media placements and posts successes on its social media platforms, including Facebook, LinkedIn, Twitter and Instagram.
About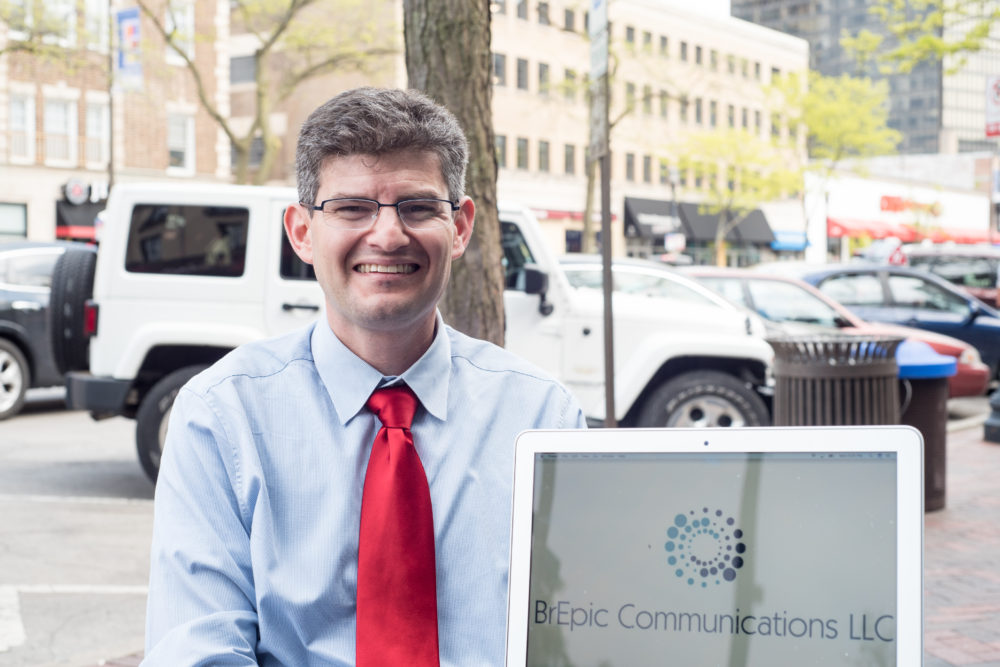 BrEpic Communications LLC is guided by Justin Breen, who has 20+ years in the media business, has won dozens of editing and writing awards, and is an author of countless viral stories. BrEpic will write clicky stories that highlight you or your business, and find the right pitch for multiple media outlets. Let BrEpic build your brand with creative content and successful pitches to mainstream media today.
Check out some recent coverage on Justin at these links:
Find out how BrEpic can take your business and brand to the next level. It's going to be BrEpic!
Photo Credit: Colin Boyle/Colin B Photography
Experience & Education
Founder/CEO

BrEpic Communications LLC

April 2017 to Present

Senior Editor

dnainfo.com

May 2012 to June 2017

Responsible for covering sports, food, science, arts, wildlife and feature topics for the website encompassing 77 Chicago neighborhoods. Develop and deliver content for 40+ community newspapers published weekly. Serve as night editor reading 30+ stories, assigning breaking news and compiling the nightly report for the next day's publication.

Key Accomplishments

9,000+ followers on Twitter cultivated as the most productive, most followed tweeter in the company.
Helped hire and interview 30+ staff members prior to launch yielding in a strong, competent journalist team.

Assistant Managing Editor

The Times of Northwest Indiana

June 2010 to May 2012

Collaborated daily with the executive and managing editors in a team with two additional assistant managing editors. Developed daily and Sunday content for each newspaper section. Specialized in centerpiece articles for A1. Contributed to and designed content for the company website. Partnered with the publisher, advertising director and promotions director on special projects, preview sections and communication strategies. Supervised the photo department comprised of four fulltime and 10+ freelance photographers.

Key Accomplishments

Recognized as one of the country's top "25 publishing leaders under 35" by Editor and Publisher magazine.
Participated in Leadership Northwest Indiana, a consortium of leaders, key players and community leaders.
Instituted a daily and Sunday centerpiece plan leveraging editors and reporters from three bureaus.

Sports Editor

The Times of Northwest Indiana

March 2006 to June 2010

BS, News-Editorial Journalism

University of Illinois at Urbana-Champaign

1995 to 1999

Journalism Chair of College of Media Alumni Board

Won a Full Tuition Scholarship from the Illinois War Veterans Memorial Scholarship
BrEpic Partners
BrEpic is working with leaders in the accounting, communications, education, insurance, law, music, nonprofit, public relations, restaurant, video production and web design fields. Here are some of our partners.
BrEpic is looking for more exciting and forward-thinking business partners… like you! Be sure to download our brochure and reach out when you're ready to get started. We hope to hear from you soon.